Investigations
We offer a full range of professional investigative services that will fulfill any and all of your needs
Solutions
We bring solutions to your needs. Call us today to learn more.
Security
Offering security consulting, interviewing/interrogation, and executive protection
Consultation and Protection
Helping you feel safe today and tomorrow.
Research
We offer a complete range of analysis, background searches, record retrieval and more
Learn what you need to know
Hire Quest Associates of Ohio to research and search for the information you or your company needs.
We are on a
"Quest"

for you.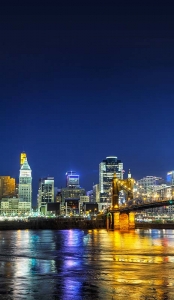 Quality Commitment

Exceptional Results

Professional

Experienced Team

Leading the Industry
Quest Associates of Ohio, LLC ("Quest") has been based in Cincinnati, Ohio for over 12 years, and has earned a stellar reputation for professional investigations. Quest is a full-service investigative and security agency that operates worldwide, and offers a wide range of investigative and consulting services.
You don't have to be a "Buckeye" to benefit from our services; they are now available to clients beyond state and national borders. With today's high-tech operations, Quest can resolve your investigative needs whether you are in Ohio, across the country, or on another continent!
As with many professions, the private investigation industry has adapted to changing times and environments. While the basic fundamentals of investigation have not changed, the new generation of investigative tools and equipment facilitates a more timely approach to the successful result that our clients have come to expect from Quest.
Even with the most cutting edge technology, it is important to have a strong background in law enforcement and investigative experience. Quest combines the best of new technology with law enforcement experience and expertise in investigations, along with other assets, internal resources, and developed contacts, to ensure that we achieve the greatest success possible in meeting our clients' needs.
Whether for a private individual, attorney, or corporation, we have the capability and experience to handle your case with the utmost discretion. Our developed resources enable Quest to identify and obtain information and records, meeting our clients' requirements with great success.
Discretion and confidentiality are imperative, and at Quest, you can be assured that your case will receive just that. We pride ourselves on providing each client with quality service, and each assignment is managed with the individual attention it deserves. Quest's strongest attributes are determination and persistence. Although the degree of sensitivity involved in each case may vary, we are motivated by, and dedicated to, obtaining the best possible outcome for each task assigned.
Should a situation arise in which you need discrete private investigative service, it would be our pleasure to be of assistance. You can be confident that Quest Associates of Ohio, LLC, will meet or exceed your needs.
*2014 Client Satisfaction Survey
Contact Us Now
Quest Associates is the ready to bring solutions to you.
Call us today for a FREE 30 minute consultation to discuss your specific needs and how we can work with you to help fulfill all your needs!
Contact Us Now